Dental Marketing Solutions – Work with the No.1 Google-Ranked Dental Marketers in Australia
Most dental practices waste time and money on marketing that doesn't work, which doesn't sit well with us.  At Dental Marketing Solutions (DMS), our Results Guarantee means you get more leads (which you turn into appointments) or you don't pay.
Dental Marketing Solutions was formed in 2020 after Angus Pryor finally had enough of introducing himself as Angus Pryor from Angus Pryor (it was getting weird).
Since 2014, Angus and his team have served Australian dentists (with the odd international cameo) out of his home base of Sydney, supplemented by Zoom meetings and lots of flights.
Awards and Certifications
We were genuinely chuffed at winning the Australian Dental Industry Association's Marketing Award in 2020.
On top of that, we're finalists in three other awards in 2020/21 and have long-term been certified as a Google Partners. Not too shabby.
What Our Clients Say About us
We could blow our own trumpet but where's the fun in that?  Have a listen to the experiences of our clients in the video below, or check out the written reviews.  There's also our Google page if you still need convincing.
"My experience with Angus and the team have been really excellent. They've helped my business grow, given me ideas that I haven't thought about before and basically really got my business going."
"I've been collaborating with Mr Angus Pryor and it's been a really fruitful experience. We have worked on marketing strategies, research, video production and events. I've found him really insightful. I think it's really helped my practice grow."
"What's been really brilliant about Angus is how he simplifies many processes and keeps me accountable at following up with a lot of these processes, and how it's resulted."
Sometimes, people are curious about why we decided just to work with dentists. If that's you, we've done our best to answer that question in the following 90 second video.
We make this as easy as 1, 2, 3 for you:
Book a call with our team to discuss where you're at now and the best way forward
Receive personalised recommendations and consider what works best for your budget and goals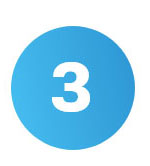 Choose your preferred option and let us take care of the rest (told you it was easy)
Click on the button below to book a call, or simply call us at 1300 513 657.  We look forward to hearing from you.
Omar
Director of Operations
Kelly
Social Media Manager
Angie
Customer Service Associate

Chris
Marketing Consultant

Dmitry
Video Editing Expert
Omar
Director of Operations
Graham
Customer Service Manager

Dmitry
Video Editing Expert